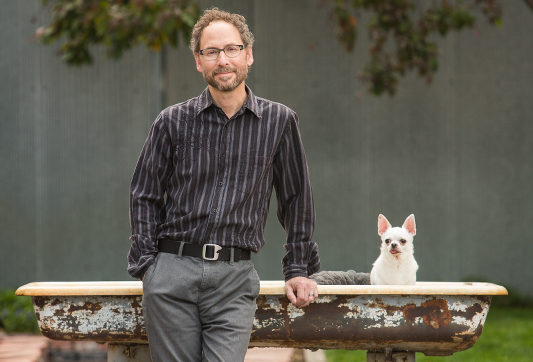 Coaching Services
Dr.Larry Coaching and The Enlightened Gut are transformational wellness programs for anyone with health challenges who are not satisfied with the results of their traditional medical or alternative care. 
These programs are based on Dr. Larry's lifetime of experience studying and researching the latest strategies to heal from Crohn's disease which he was diagnosed with at the age of nine. 
His personal healing journey along with 30+ years of experience treating patients as a chiropractor, acupuncturist, yoga and meditation teacher and certified RIM™ (Regenerating Images in Memory) facilitator, has enabled him to give his patients the 'Body Wisdom' skills to learn how to become their own healers. 
Dr. Larry recognizes that most chronic health challenges have their root cause in negative emotions. His transformational program weaves together the science of Functional Medicine to identify physiologic imbalances with evidence-based Mind-Body Medicine that identifies and releases underlying negative emotional blocks to wellness.
Functional Medicine tools may include stool, blood and urine laboratory analysis along with diet, nutrition, epigenetics and microbiome cultivation.
Evidence based Mind-Body Medicine tools may include breath work, yoga, meditation, mindfulness training, eating psychology and RIM™ therapy which can help you to identify and release old negative emotions, beliefs and traumatic memories that are held in the body, contributing to dis-ease. 
Dr. Larry Coaching helps you to get past being a victim of your disease and feel free and empowered by your body so you can experience the joy that life has to offer. 
Dr. Larry offers a complimentary 15-minute phone consultation to see if you could benefit from his Mind, Body, Spirit approach coaching.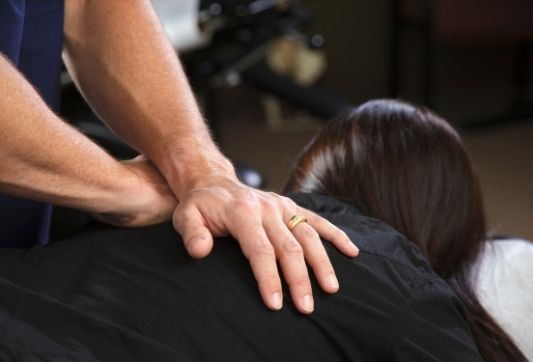 Chiropractic – Acupuncture – Soft Tissue Therapies
Dr. Frieder offers many therapeutic techniques in his practice. His traditional type of chiropractic adjustments are often described by patients as gentle and comfortable. However, for patients that prefer adjustments without the 'crack', many effective low force techniques are available. One of these techniques utilizes the Erchonia Adjusting Instrument. This is a precise scientific instrument gives a gentle thrust or vibration which adjusts the involved spinal or extremity joint without the typical cracking sound.
In addition to his certification training as a Chiropractic Sports Physician, Dr. Frieder is a specialist in extremity adjusting. He practices an integrated approach which recognizes the importance of evaluating and treating imbalances of the extremities whenever a spinal problem is present. For example, wrist, elbow and shoulder misalignments are often present in a patient with neck pain, whereas foot, ankle, knee and hip misalignments may be seen in a patient with low back pain. 
Dr. Frieder practices Bio-Medical Acupuncture which focuses on balancing the nervous system. It is a comfortable and pain free technique that is proven to be effective for both acute and chronic neuromuscular pain and dysfunction.
He is experienced in a variety of soft tissue therapies including myofascial release, trigger point therapy, cross friction massage and assisted stretching.  Dr. Frieder utilizes the ancient Chinese therapy of cupping as a modern tool for treating scar tissue and adhesions of the muscle and fascia. 
All the above therapies are integrated into each visit depending on your needs, goals and personal choice.  Dr. Frieder will make the appropriate referrals to specialists such as Orthopedists, Neurologists and Physical Therapists when indicated.